Find fer­ti­lity center
Fer­ti­lity cen­ters in Ham­burg
Ham­burg is one of the most beau­tiful ci­ties in Ger­many, hardly an­yone can re­sist the Han­seatic charm. The Elbe beach, the Elbe Phil­har­monic Hall, the many ca­nals and the Mi­chel all con­tri­bute to the spe­cial at­mo­sphere of the north. So it's no wonder that Ham­burg has been awarded the title of Ger­many's most po­pular city. In 2020, the Nordic city will have al­most two mil­lion in­ha­bi­tants, and those who have found their home also want to see their children grow up there. Alt­hough the birth rate has risen in the past year, un­fort­u­na­tely very few cou­ples are able to have children right away.
More In­for­ma­tion
De­sire to have children in Ham­burg
Fer­ti­lity tre­at­ments in Ham­burg
Only a few de­cades ago, there were many cou­ples and single people who were forced by the cir­cum­s­tances of the time to com­ple­tely give up their de­sire to have children. Me­dical tre­at­ment me­thods were not yet up to to­day's stan­dards and the legal con­cerns made the overall si­tua­tion even more dif­fi­cult. Ho­wever, since then 140 fer­ti­lity cen­ters have been es­tab­lished in Ger­many, which ac­tively sup­port women and men. If you search the In­ternet for fer­ti­lity cen­ters in Ham­burg, you will be spoiled for choice: There are eight dif­fe­rent fer­ti­lity cli­nics in Ham­burg alone, which are listed in the IVF Re­gister. They differ in their tre­at­ment op­tions and spe­cial­ties.
Va­rious cri­teria, such as the qua­li­fi­ca­tion of the doc­tors, the cost struc­ture of the tre­at­ments or ve­ri­fied pa­tient eva­lua­tions should serve as a guide for your de­cision. In ad­di­tion to the points men­tioned above, you should listen to your gut fee­ling. Be­cause pregnancy is ul­ti­m­ately not only de­pen­dent on phy­sical aspects, but a highly emo­tional pro­cess.
If you would like to talk to one of our pa­tient ad­vi­sors free of charge and wi­t­hout ob­li­ga­tion about the fer­ti­lity cen­ters in Ham­burg, Ger­many or ab­road, in order to find the best clinic for you in­di­vi­du­ally, then simply fill out the contact form here and make an ap­point­ment today.
Cost
The cost of as­sisted re­pro­duc­tion
Fer­ti­lity tre­at­ment is also a ques­tion of cost, be­cause as­sisted re­pro­duc­tion can quickly be­come ex­pen­sive de­pen­ding on the in­di­vi­dual si­tua­tion. If you do not be­come pregnant de­spite un­pro­tected se­xual in­ter­course, you can get to the bottom of the cause with the help of common ex­ami­na­tions. The costs of the ex­ami­na­tions are co­vered in full by both sta­tu­tory and pri­vate he­alth insu­rance, pro­vided that the ap­pro­priate re­qui­re­ments are met. Our pa­tient ad­vi­sors will be happy to ex­plain this to you — you can book a free and non-bin­ding con­sul­ta­tion here.
Dif­fe­rent rules apply to the me­di­ca­tion needed to sti­mu­late the ova­ries and ad­just hor­mones. These ex­penses are par­ti­ally co­vered under stricter con­di­tions. For ex­ample, ac­cor­ding to §27a of the German So­cial Code, Book V (SGB V), those with sta­tu­tory he­alth insu­rance are only en­titled to fi­nan­cial sup­port if the woman is no older than 40 and the man no older than 50, the couple is mar­ried and there is a doc­tor's cer­ti­fi­cate of the li­keli­hood of suc­cess. In ad­di­tion, cer­tain va­lues in the sper­mio­gram must not be exceeded/fallen short of, the or­dered HIV test must be ne­ga­tive and the couple must be phy­si­cally and psy­cho­lo­gi­cally sui­table for as­sisted re­pro­duc­tion.
For those with pri­vate insu­rance, it is im­portant to cla­rify in ad­vance which costs will be co­vered by the he­alth insu­rance, as this va­ries de­pen­ding on the insu­rance con­tract. A pre­re­qui­site, ho­wever, is that an or­ganic cause of the in­fer­ti­lity has been found.
Sup­port from the fe­deral and state go­vern­ments
Fer­ti­lity sup­port th­rough Ham­burg
The Fe­deral Mi­nistry for Fa­mily Af­fairs wants to en­sure that the wish for a child of their own comes true for as many cou­ples as pos­sible. For this re­ason, the fe­deral and state go­vern­ments jointly pro­vide fun­ding to cover the costs of fer­ti­lity tre­at­ment. Ho­wever, the state has sti­pu­lated that the in­di­vi­dual fe­deral states must con­tri­bute to the fi­nan­cial sup­port with their own state sup­port pro­gram. Those in need in Ham­burg will the­r­e­fore only re­ceive sup­port if the fe­deral state con­tri­butes at least the same amount as the fe­deral go­vern­ment.
The gui­de­line for the sup­port of cou­ples wis­hing to have children was ex­panded in 07.01.2016, since then non-mar­ried cou­ples can also be­nefit. Un­fort­u­na­tely, not all fe­deral states par­ti­ci­pate in the sup­port so far and the type and amount of the sub­si­dies also va­ries. But while he­alth insu­rance com­pa­nies still pro­vide ex­ten­sive sub­si­dies for the first three at­tempts (the co-pay­ment is re­duced by up to 25 per­cent), the co-pay­ment for mar­ried cou­ples is 50 per­cent for the fourth at­tempt.
For more in­for­ma­tion, you can contact the re­le­vant state mi­nistry or ask Fer­tilly di­rectly. We are here to help you and are happy to as­sist you! Book a free con­sul­ta­tion here.
Alt­hough Ham­burg would have the pos­si­bi­lity, it has so far re­frained from en­te­ring into a co­ope­ra­tion agree­ment with the fe­deral go­vern­ment. If you live in the Han­seatic city, you are curr­ently left to yourself and your he­alth insu­rance com­pany to fi­nance the pro­gram. This is be­cause, in con­trast to fe­deral states such as Meck­len­burg-Wes­tern Po­me­rania, Hesse, Berlin, Sa­xony-An­halt and seven other fe­deral states, the nor­t­hern fe­deral state does not pro­vide its own fun­ding.
ABOUT FERTILLY
At Fertilly, we have made it our mission to accompany couples (homosexual and heterosexual) and singles on the way to fulfilling their desire to have a child. It is important to us to create transparency in the area of family planning and to inform you about success rates and prices.
1
Appointment booking
Very easy through our website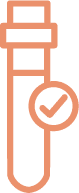 2
First consultation
Free of charge with our
fertility advisors
3
Clinic selection
We will find the right clinic for you
4
Your medical history
digitised in the patient portal
5
Find an appointment
Easy with our exclusive appointments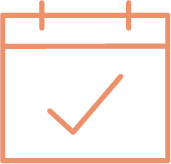 6
We are here for you!
On your fertility journey